How can I protect them from the whole damn world?
This beautiful jazz-infused two-person musical reveals a short insightful history of a family whose stories parallel our current social issues. Benny is a Black orderly at a white nursing home in 1961 raising his twin daughters alone. He befriends his boss Julynne as they bond over missing scrabble tiles and plucking chin hairs. Inspired by the Civil Rights Movement, Benny joins the Freedom Riders in the Deep South.Twenty-seven years later, his daughter Ruby is living through similar racial injustice while struggling to understand an incident of police brutality against her 15-year-old son. This exquisite and stunning musical spans three decades and three generations. In
Broadbend, Arkansas
, Benny and Ruby ask us to contemplate the cycles of violence in this country, and how we will find hope and create change against the backdrop of systemic racism.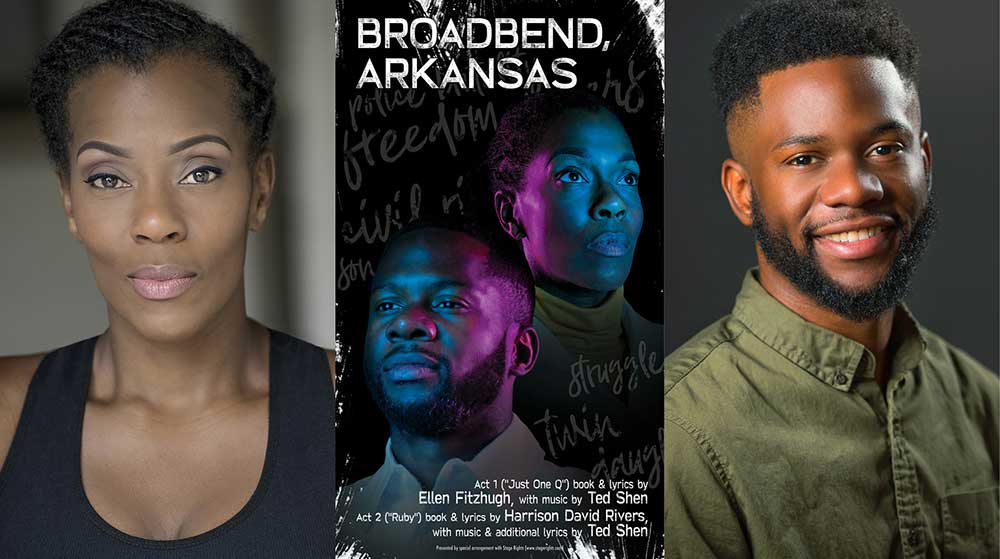 Cast
Production & Design Team
Musical Team
PRODUCTION: