Kenneth Constant is a Houston, Texas native. He studied scenic design at The North Carolina School of The Arts. Prior to graduation he worked for a number of different theaters including The Hangar Theatre in upstate New York, The Baystreet Theatre in the Hamptons, and even Oklahoma State University where he designed, painted, and built a production of "Little Shop of Horrors." After his education, he worked as the resident designer and technical director for The California Theatre Center in Sunnyvale, CA. He was also the production manager for their beginning, intermediate, and advanced conservatories. While in California he designed, built, and painted over eighty sets earning him numerous awards including Best Scenic Design for A Summer Repertory and Best Show for A Children's Musical as awarded by the Southbay Theatre Awards. Other awards include SETC, and USITT Top Design for his production of "The Seagull" in 2007. After returning to Houston in 2010, he moved from being an assistant teaching artist at The Alley Theatre to being their Technical Director of Education, a position that had not existed prior. In addition to this, he worked as a carpenter and scenic artist in their scene shop. While in Houston he also worked as a technical director, paint charge, and scenic designer for dozens of productions earning him awards for his designs of "High Hat Hattie", Bye, Bye Birdie" and others. In 2012 he was hired as an Adjunct Professor of Scenic Art for The University of Houston. The following year he accepted a position as Technical Director and Educator for The John Cooper School in The Woodlands, Texas. Kenneth worked as the technical director for The Aspen Theatre and Opera Center during the Summers of 2013 - 2014 before becoming a member of The Villages family in October of 2014. He is now the technical director of The Sharon L. Morse Performing Arts Center, as well as the resident designer for The Studio at Tiera De Sol.
Weston Corey is a graduate of Virginia Commonwealth University with a BFA in lighting design. Most recently, Weston has designed Proof, Bad Jews, Frankie and Johnny, Company, and Red at The Studio Theatre Tierra Del Sol. He designed the world premiere of Frankenstein: Dawn of a Monster as well as The Rocky Horror Show while at VCU. He also designed Saturday, Sunday, Monday at Virginia Repertory Theatre, and was the Assistant Lighting Designer for the World Premier of Hamlet In Bed at Rattlestick Playwrights Theatre in New York City. Additionally Weston has served as the Resident Lighting Designer for the final summer of The Arundel Barn Playhouse in Arundel, ME and staffed a summer season of the New York Musical Festival. Weston has also worked on countless shows in central Virginia as a Lighting Designer, Assistant and Technician.
Meghan is thrilled to join the team at The Studio! She is excited to return to costume design after a long hiatus. Meghan has had the pleasure of working in the wardrobe departments at Universal Studios and Cirque du Soleil La Nouba. She studied costume design at Rollins College where she worked in the costume studio for 4 years. Her design credits at Rollins College include: Babes in Arms, A Streetcar Named Desire, The Triumph of Love, Hol, Waiting for Godot. Meghan would like to thank everyone at The Studio for the opportunity, Patti for being her teacher, and Drew for his love.
--- Bio coming soon ---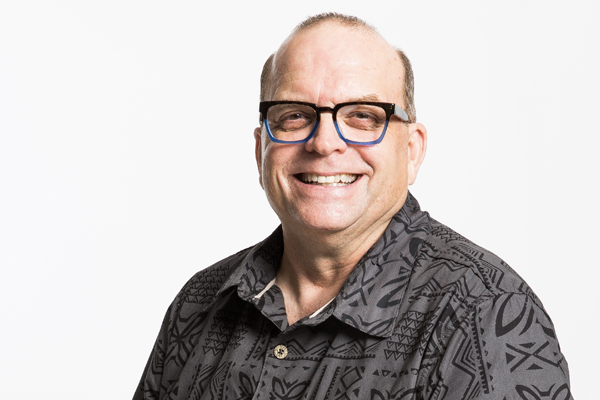 Gary Powell has been musically directing and staging shows for over 30 years in Texas, Chicago, New York City, and now Central Florida. Gary currently serves as the Resident Music Director for both The Sharon L. Morse Performing Arts Center and The Studio Theatre Tierra Del Sol.
Gary is proud to have been the Music Director since the inaugural season of The Studio Theatre and has worked with such talented actors and musicians for
Next to Normal
,
The Last Five Years
, and
Songs For a New World
. Select standouts of Gary's career include
Into The Woods
,
Sound of Music
,
Godspell
,
Brigadoon
,
South Pacific
, and
Next to Normal
. He has worked on several world premiere productions including:
Tomorrow Morning
and
Scotch Verdict
. While directing in Chicago, Gary was nominated for several Jeff Awards for the following productions:
American Premier of Jerry Springer-The Opera
,
Thrill Me
,
Addam's Family
,
Opus 1861
,
The Baker's Wife
,
Kiss of The Spider Woman
,
Evolution/Creation
, and
Cats
among several others.
Gary has recently been nominated for Best Music Direction by BroadwayWorld for
Next to Normal
,
The Last Five Years
, and
Songs for a New World
. He is excited and honored to be directing side-by-side with fellow colleague Nathaniel Niemi.
Jerry has been playing drums and performing in bands since he was in grade school. He got his first record deal with Buddha Records in the 70's and went on to write for ABBA's publishing arm, Sweden Music.

Moving to Los Angeles in the 80's, Jerry's band, "The Jerry Bruno Orchestra" played for President and Mrs. Ronald Reagan, was a principal act for the presidential campaign of Senator Bob Dole, and performed for Princess Diana at the Dorothy Chandler Pavilion.

Jerry became the music director of the world-famous "St. James' Club" on Sunset Blvd., where his clientele included Mariel Hemingway, Barry Manilow, and Jon Bon Jovi.

Moving back to In Cleveland, OH in 1995, Jerry produced one season of the daily talk show "Live With David Lynch" and served as music director and band leader for the duration of the show. He also owned and operated "Jerry Bruno Productions", one of the largest and busiest live music production companies in Ohio.

As a drummer, Jerry performed with Tony Bennett, Lou Rawls, Jim Nabors and Shirley McClain, and Hal Holbrook.

Jerry and his wife Mary Jo ("M.J.") sold the agency to their employees in 2010 and moved full-time to The Villages in January, 2011.

Jerry performs locally with The Orion Tri0 and The Valerie Gillespie Ensemble.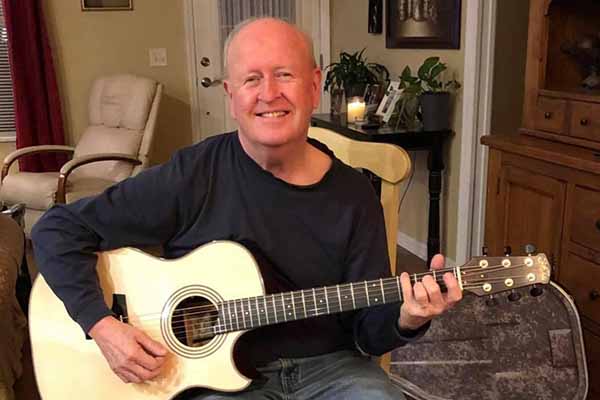 Bill Neale has a stellar biography as a stage performer, recording artist, producer and studio musician. Among his accomplishments are extensive tours and recordings which included a five-year tenure as guitarist with Motown's "The Temptations" during the height of their career. During the late 70's and 80's, Bill was the guitarist for all Chuck Barris Television Shows including "The Gong Show". He is a proud recipient of both RIAA Certified Gold and Platinum record awards for his work. Bill and his wife, MaryAnn, enjoy being residents of The Villages and he continues to perform locally with The Music Mixx and has been featured with The Orion Trio at their monthly concert series at the Savannah Center. In addition to performing, Bill stays active as co-owner of Benedetto Amplifiers.
--- Bio coming soon ---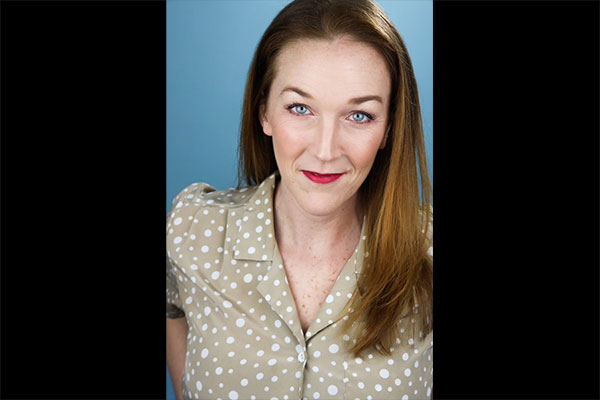 In The Studio Theatre's inaugural season, Whitney Morse has played the roles of Diana in
Next to Normal
, Cathy in
The Last Five Years
, and Claire in
Proof
, she is also The Studio Theatre Tierra Del Sol's Artistic Director. Morse's Central Florida Theatre credits include The Science Play Festival's reading of
Arcadia
,
The Secret Garden
, and
1776
(Mad Cow Theatre.) Her recent Chicago credits include
Next To Normal
(Skokie Theatre),
Other Desert Cities
(Citadel Theatre),
The Children's Hour
(Pride Films and Plays),
Spike Heels
(Brown Paper Box),
Down Range
(Genesis Theatricals),
Trafford Tanzi
and
I Carry Your Heart
(Prologue Theatre Company),
Accomplice
(Jedlicka Performing Arts Center),
The Turn of the Screw
,
Jeeves at Sea
,
Unnecessary Farce
and
The Merchant of Venice
(First Folio Theater), and
Little Women
(Theatre-Hikes). New York credits:
Hold Music
(Culture Project,) and
Love's Labour's Lost
and
Three Sister's
(both directed by Andrei Serban.) Whitney is also the Artistic Director of The Sharon L. Morse Performing Arts Center. BA Psychology - Rollins College, MFA Acting - Columbia University School of the Arts.
www.whitneymorse.com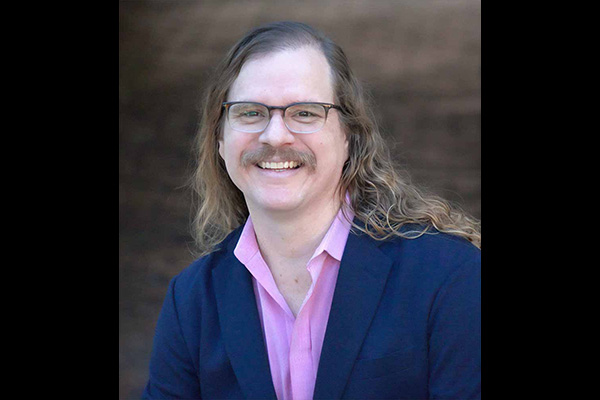 Jason Goedken is pleased to be working in The Villages
®
community as the Director of Operations for The Sharon and The Studio theatres, after working in New York and Chicago for 12 years. While in New York, Jason worked at the New York Theatre Workshop and Juilliard. In Chicago, Jason worked for many different theatre companies including Chicago Shakespeare Theatre and The Goodman. For two summers he worked in Aspen, Colorado at the Aspen Music Festival and School as the Production Manager for the opera department. Since opening The Studio Theatre, Goedken has served as Producer. He would like to thank his family and amazing staff for helping him make Florida's Friendliest Hometown
®
a new center for the Performing Arts.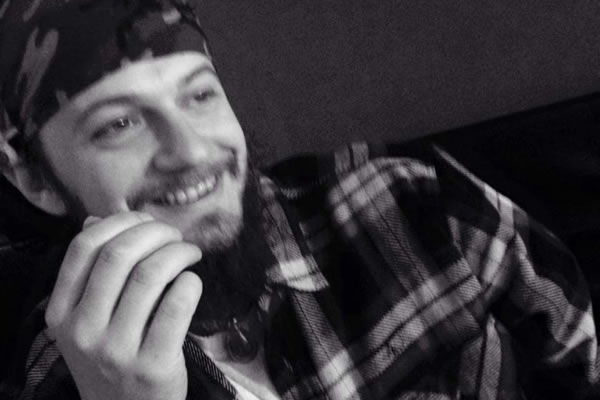 Preston is a Graduate of University of North Carolina School of the Arts, with a BFA in Technical Direction. While enrolled at UNCSA he worked all over the Eastern Seaboard building scenery at various summer seasonal theatre companies. After graduation he joined IATSE, the stage hands union, and continued to work in North Carolina and the surrounding areas as a stage hand, fly man, and rigger. During the summers after school, Preston got a seasonal job working on the Jam Band Music Festival Circuit. He travelled all over the country and to Costa Rica building and working festivals. Once he decided he was done living on the road, he was called to replace an employee at the Aspen Music Festival and School, where he spent 3 summers building and rigging scenery for their Aspen Opera Theatre Company. In early 2016, he was hired to work for The Sharon L. Morse Performing Arts Center and The Studio Theatre Tierra del Sol in The Villages. Moving to Florida from northern Ohio; he is enjoying the weather and the exceptional team he works with.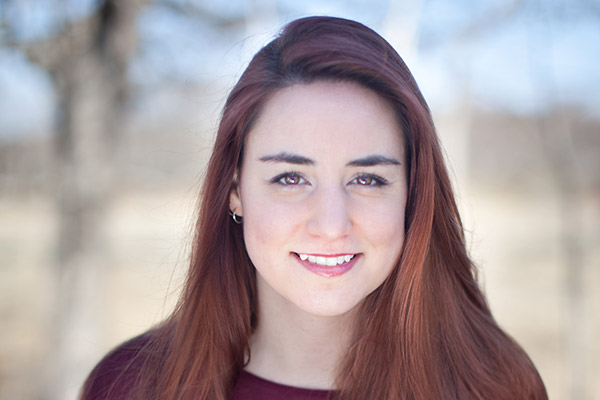 Danielle Paccione has worn many hats in theatre in the last 20 years - an actress, teacher, stage manager, director and much more. Danielle moved to Orlando a few years ago and quickly joined Mad Cow Theatre as their Assistant Production Manager/AEA Stage Manager. She has lived up and down the East Coast working for production companies such as Minelou Productions, Howard Perloff Productions, Arts Power, Hersheypark Entertainment & Resorts, Matt Davenport Production, and Gary Musik Productions to name a few. Danielle is very excited to jump into her current role as Production Manager for The Studio Theatre Tierra del Sol!
--- Bio coming soon ---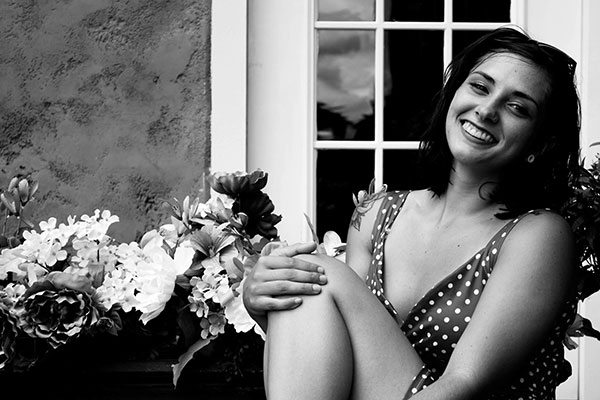 Amber Sacks was born and raised in Central Florida. Amber discovered her passion for theatre in 8th grade, where she took part in designing and building the sets of the middle school plays. In high school, she played on The Villages Charter High School varsity softball team for three years until she had to stop due to injury. During her time recovering, she interned with The Villages Entertainment and began learning stagehand basics. After graduating from The Villages Charter High School in 2015, Amber became an intern at The Sharon and is now the property master and a production assistant at The Studio Theatre.
Grace Petty is a native Floridian, hailing from Miami, Florida. She grew up right here in Lady Lake and has specialized in a variety of fields from Nursing, to Esthetics, and has also been performing as a singer throughout The Villages for 10 years. Although her passion is with the performing arts, Grace is also an Award Winning Esthetician. She is ecstatic to be a part of The Sharon L. Morse Performing Arts Center and honored to be the House Manager at The Studio Theatre at Tierra Del Sol.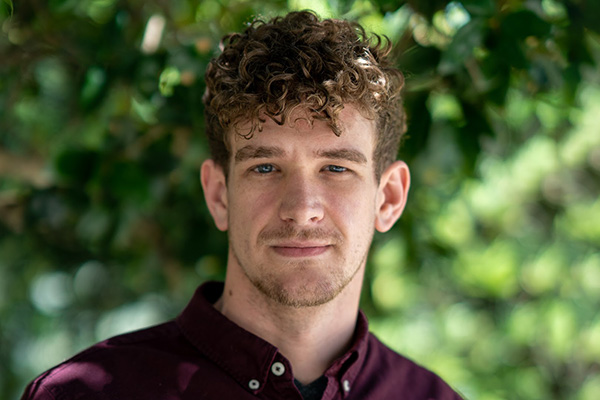 David is excited to work with The Studio at Tierra del Sol this season for their productions of
Bad Jews
and
Company
. David attended the University of North Florida where he received his Bachelors of Music Education concentrating in violin and voice. He served as the choir and theatre director for The Villages High School for the past three years. He has had the opportunity of performing in the choir for
Star Wars in Concert
with the Royal Philharmonic and sang on stage with Patti Lupone at the Sharon L. Morse Performing Arts Center. His past roles include Lt. Cable in
South Pacific
and Freddy in My
Fair Lady
. David would like to thank his family and friends for their unwavering support.